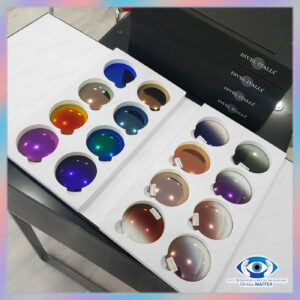 Do you want color? Put it on!
The entire range of Divel Italia sunglasses available at Maggel Optics.
Impressive new light color combinations with iridescent mirrors!
New impressive lenses with glitter that shine in the sun but also "diamond" pair of lenses for eccentric special and full custom sunglasses!
Why not adjust your sunglasses to the intensity of the sunlight?
New fully or partially (degrade) colored but also completely transparent photochromic lenses that darken in the sunlight!
Either to replace the existing worn out lenses, or to refresh the appearance of a pair of sunglasses!
In addition, it is possible to order most of the color combinations of the lenses and with the RX of our prescription!
Music: DeKido – Summer Dance Music, Nick Petrov – A Look Out